Near the end of last year, we helped out our friends at the WildlifeACT fund with about 300 battery packs for their extensive array of camera traps that they have distributed around the country. The shots that they get with these camera traps provide monitors and researchers with fantastic information, allowing them to assess the status of endangered and threatened species on a reserve, and to help develop management interventions.
By capturing images of Black Rhinos and other endangered species, it was possible to establish how many rhinos there are in these reserves and create accurate identity kits of the individuals. Without this information it is almost impossible to create effective conservation management programs to ensure the continued survival of these species.
Simon and his team were excited to get these shots below to us! Please note that some of the photographs have been purposely cropped to protect the identity of certain rhino's that are in imminent danger as well as their current locations.
For more information head over to www.wildlifeactfund.org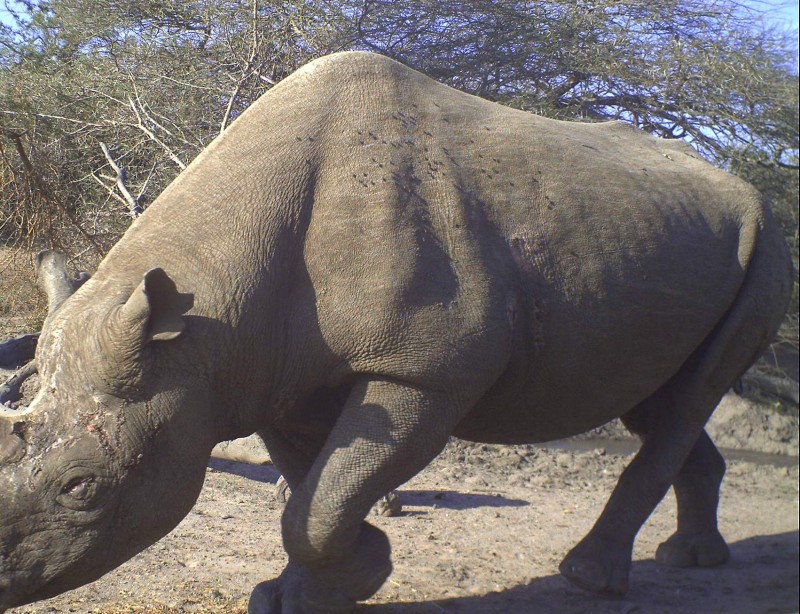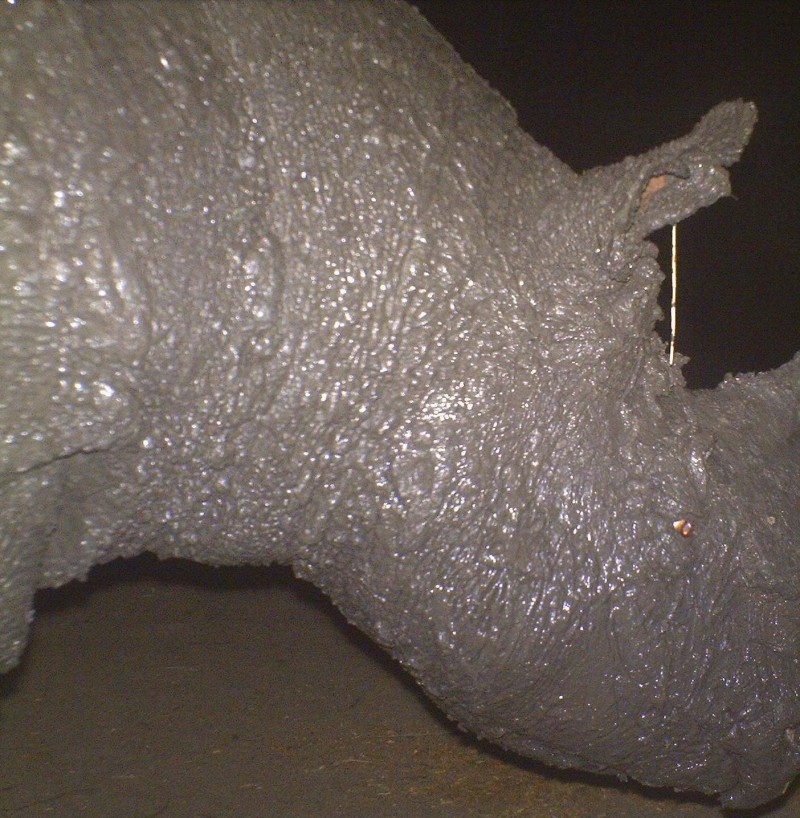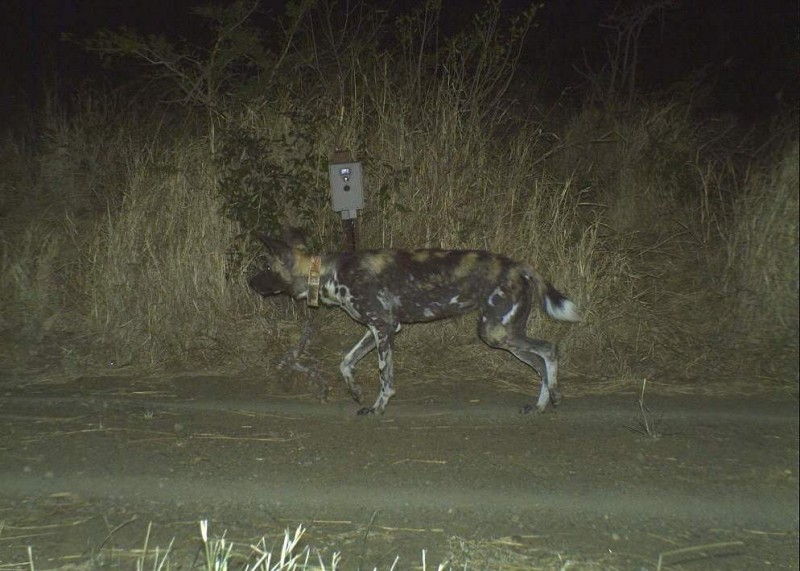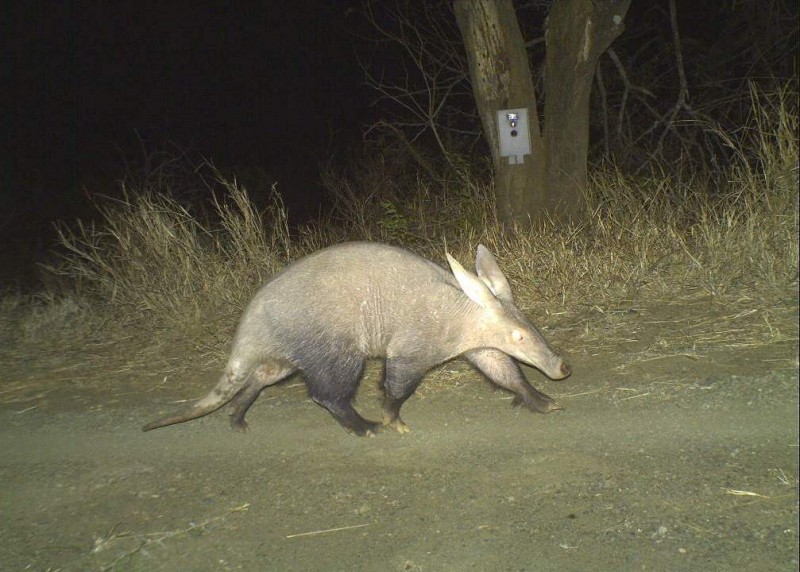 Our friends at the Mylife Foundation have been working on the sustainable development of the MylifE Village concept for the past 6 years. A couple of months ago, after a long trip, they finally arrived in Hogsback in Kwazulu Natal – where they have been setting up their first 'pilot' Village.
They are building a 'creative community' for the Next Generation. The Mylife Villages will be a place where, using eco-principles, youth that are otherwise trapped in unemployment, poverty and hopelessness – will have the opportunity for healing and to be skilled into sustainable and inspired members of society, contributing to economic development and a peaceful society.
We helped them out with some materials and equipment for their intern centre at the village, as well as making sure that their trusty double cab truck got back on the road.
On Saturday morning at 11am I had the privilege of joining Marc Buhrer and Shane McConnachie from Dare2Share, for a day and night as part of their 'Walk The Walk' campaign. A very basic mandate, they had to spend 7 days on the streets of Cape Town with nothing but the clothes on their backs and a cellphone to document the experience in videos and post to social media platforms about the ongoing experience. The reason? To get a hands on experience of what challenges the homeless people in the city have to overcome in order to survive.
I joined the guys on day 6/7 of their journey as a representative of We The Good People, a charity trust that I am a part of, and that endorses the Dare2Share campaign. I can't comment too much on the massive experience Marc and Shane had over the course of a full week, but these are my musings after being a part of it for 24 hours...
After being dropped of at Salt River circle and having to wait half an hour to meet up with Marc and Shane, one of the first things I noticed was how the pace of everything in my environment suddenly slowed down. I had no real place to be, I wasn't in a rush to get to a meeting, and I had no idea what my next step was going to be. Dressed in old clothes and shoes, 5 day old beard, and a beanie hanging out my pocket, I immediately felt a change of perception from the people walking past me. No eye contact, and slightly more distance kept when walking past. An old homeless man almost immediately struck up a conversation with me, and I felt a sense of relief that I was not alone. Almost immediately I felt that I had lifted the veil of middle class subconscious and stepped underneath to experience life from another point of view, and it was a shocking revelation almost straight off the bat of what we ignore on a daily basis.
Once you have made this brief and frightening transition, it becomes very obvious as to how many people are in this position on the streets.After I met up with Marc and Shane, we took a walk down Salt River road in the direction of the CBD and met a guy wheeling his recycling trolley fortress down the road on the way to a recycling and scrap centre. He agreed to let us follow him and have a chat. At the centre, after weighing a mountain of plastic and cardboard, he walked out with about R15 and looked very proud of himself. His name was Mickey and he was 56 years old. Marc asked him why he was doing this activity instead of begging at traffic lights and his resounding answer was that he had to keep himself busy and would rather have some kind of job instead of waiting for handouts. Say what?
We said goodbye and walked away rather silently after this statement and continued on our way to city centre, deep in thought. A little further down the road we bumped into a chap called Siyabonga who was making his way down the road selling copies of the Big Issue. We asked him a similar question and got an emphatic and heartfelt answer - he refused to beg for money as he would prefer to keep his dignity intact. It was most certainly a wow moment very early on for me, the revelation that sitting at a traffic light was a choice,not a necessity and that there were options on the streets in many forms, even if these options were not entirely evident at all times.
After making our way to the Sea Point promenade and bumping into a few more people on our way, it was painfully obvious that there was also a large proportion of people that were quite obviously mentally ill as well, whether from spending 30 odd years on the streets, or having landed up there is the first place because of it was hard to tell, but quite bewildering none the less.
We spent a great deal of time on the Sea Point promenade watching theworld go by and discussing many of the experiences that the guys had been through in the previous days. The irony and juxtaposition of watching people driving past in their flashy cars, walking their dogson the promenade, and buying ice creams from the bicycle vendors was not lost on me as we debated some of the issues that we had discovered, andplotted our next move.
In the afternoon we headed to Long Street to try to sell some curios that had been donated to us by a well wisher and what followed was both incredibly frustrating and demoralizing.
Every single person that I approached, young or old, black or white, avoided eye contact with me and had the same forceful "No" answer. This was quite an eye opener for me. I'm not used to having people say no to me, or avoiding my eye contact and it hit home hard that this life was not an easy one in the slightest, and would take exceptional resolve in the face of an overall cruel society. The vendors on Green Market square were a little more friendly as we tried to sell the items for a fraction of their value in the hopes of getting enough to buy some food. Despite the friendliness,there were none that were willing to purchase the items and at this point we realized that this attempt had been a bust. Perhaps with a little more patience, and trying a few more areas would have yielded results, but at this stage we were hungry, tired, and hot, and we decided to pool all the coins that were left over that the guys had collected in the previous days, along with my treasured R5 coin that I had found on the promenade earlier, and buy a packet of slap chips to share. My greatest joy that afternoon was discovering a street vendor that sold 50c packets of small biscuits that were some of the best I'd ever tasted.
The evening was approaching and we decided to head back to a smallholding farm in Bo-Kaap that Marc and Shane had slept at a few days earlier. We were able to find shelter in a disused and boarded up building on the farm and I was given the honor of a broken couch that stank of damp and mould, and as I would discover the next morning, an entire species worth of fleas.
Waking up the next morning at 5:30am and after keeping Marc and Shane up most of the night with my snoring, I watched the sun rise over the city with a rather different perspective.
The above is only a brief account of what my 24 hours was like, and I take my hat of to Marc and Shane who had spent 7 days immersing themselves on the other side of the veil, traveling from the CBD to Blouberg, to Bellville, and all the way back. The world's homeless problem won't be solved in 7 days of walking in their shoes, but it's a damn good start in working towards a collective mindset of understanding, compassion, and problem solving. As human beings it is our responsibility to look after our fellow man - it is after all what gives us our humanity.
After I managed to get some coins together for a train ticket home, I spent my first few hours chuckling deliriously about things that we all take for granted and unconditionally as part of our lives - some of which were:
Running water from a tap.
Hot water running from a tap.
A mixture of hot and cold water running from a shower head.
Clean Pillows.
Down duvets.
Salt and Pepper.
Asking my girlfriend if she preferred sugar or honey with her rooibos tea.
After-sun lotion for my sunburn. (Which was chilled straight from my fridge.)
I have realized that there are options and solutions out there, but it is going to take debate, discussion, and awareness to institute them,so I urge you the person reading this to share this note or the links below so we can get some dialogue going and work with the right people to make a change together. A full documentary is being put together from footage gathered over the 7 days that Walk the Walk was in progress and I must take a moment to commend the guys from Co-Op TV, Brad and Marcus, who followed us from a distance documenting the trials and tribulations, and assisting Marc and Shane with uploading of diary entries and swopping phone batteries etc. Big ups to the other chaps that joined the guys on other days to experience Walk the Walk.
A huge thanks to Marc and Shane for helping me understand and instilling an attitude of gratitude for what I have.
Check out http://co-optv.com/co-op/Walk_Walk/intro for all the diary entries from the week to get a better idea of what it was like.
Facebook page - http://www.facebook.com/wtwlifeonthestreets
Twitter - @Dare2ShareSA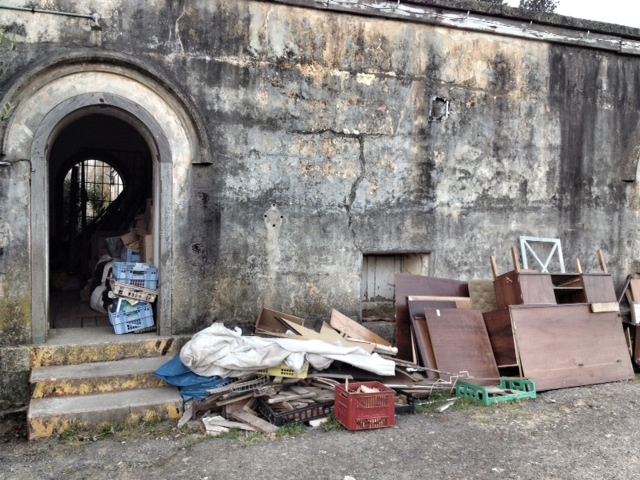 Our accommodation for the night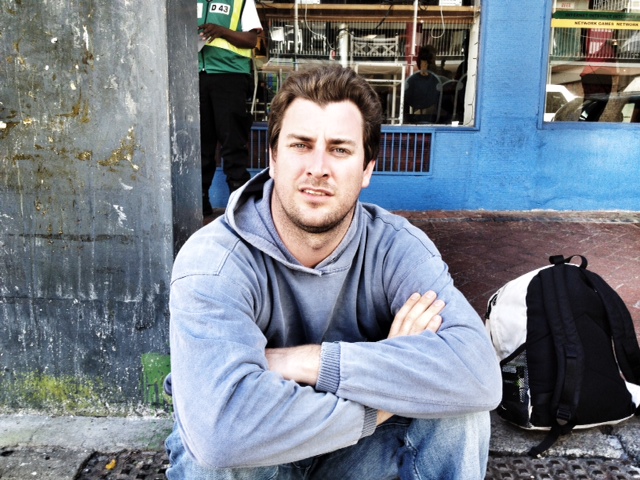 Experiencing Long Street in an entirely different fashion...